Environment´s information
Uztarroz and its environment, Many for discovering!!!:
Traditional villa of the Navarre Pyrenean, stoned, maximum exponent of the architecture of the area. It is located in a privileged natural environment and very close to other beautiful places.
We advise you visiting the Valleys of Belagua and Zuriza: The forest Irati;
The Fozes of Arbayún, Mintxate and Burgi, the Mountain Chain of Uztárroz, walking from the high of Laza, with awesome panoramic views of the Pyrenean. As well as the rest of the villages which form the Valley of Roncal and the neighbor Valley of Salazar.
Due to it is very close to the French Purenea we advise you to visit the gorges of Kakueta and the suspension bridge of Holzarte in Spring-Summer. In Winter, the close ski station in Arette.

A wonderful nature is waiting for you all.
Uztárroz
Pyrenean villa of 220 inhabitants of the Valley of the Roncal. It keeps a typical architecture with inscriptions in the facades with shields and the paving streets. Its parish of Santa Engracia, Gothic-Renaissance, is from the XVI century, with big Romanesque altarpiece of the end of the XVII century. The hermitage of Our Lady Patrocinio is from the XVIII century with rococo altarpiece. Village divided by the river Uztárroz, that in summer you can enjoy a small river swimming pool.
Tours
You also can visit the churches of Vidángoz (VI century), Roncal, in Isaba, the hermitages of Idoia, with a virgin of XIII century, of Arrako with other virgin of XV century, and which are from Uztárros and Burgui, with a Gothic shape of XIV century. Furthermore of visiting the Museum House of the tenor Julián Gayarre in Roncal, the dairy museum of Uztárroz and the ethnographic Museum in Isaba.
It is close to the Pyrenean tops of Orhy, Mesa Tres Reyes and to the chasms of San Martín and the karts plateau of Larra.
. Access to the French regions of Aquitania and Mediodía-Pyrenees.
WHERE TO GO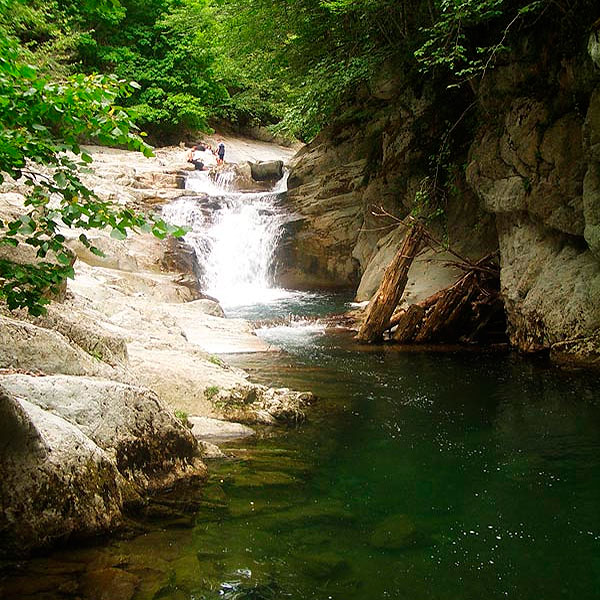 Selva del Irati
Este bosque es el segundo hayedo-abetal más extenso y mejor conservado de Europa, tras la Selva Negra de Alemania. Son 17.000 Has. casi en estado virgen con gran valor ecológico, en la cabecera de los...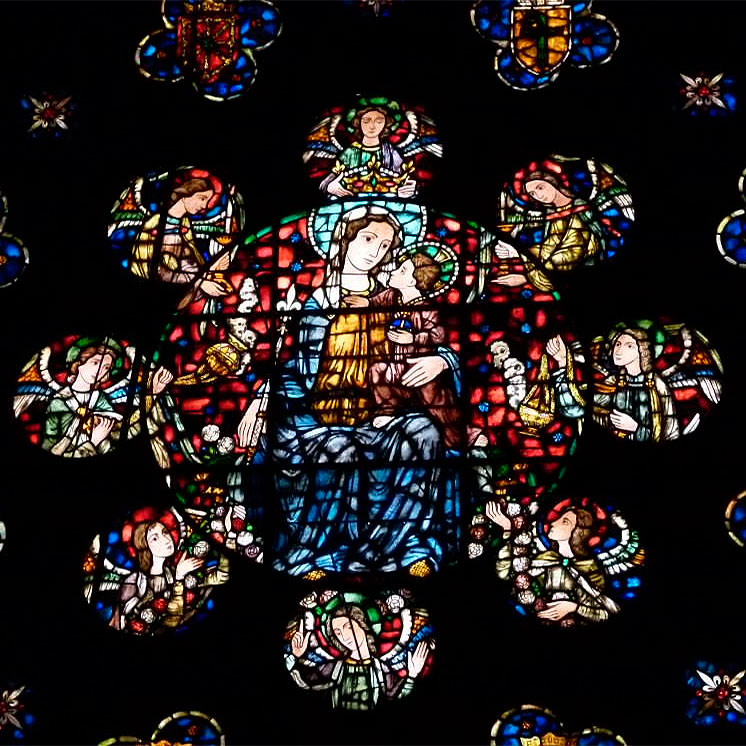 Colegiata de Roncesvalles
Orreaga/Roncesvalles es entrada del Camino de Santiago desde Francia con leyendas de Carlomagno y Roldán. Cobijo de peregrinos durante siglos y hoy, también, enclave turístico jacobeo de primer orden ...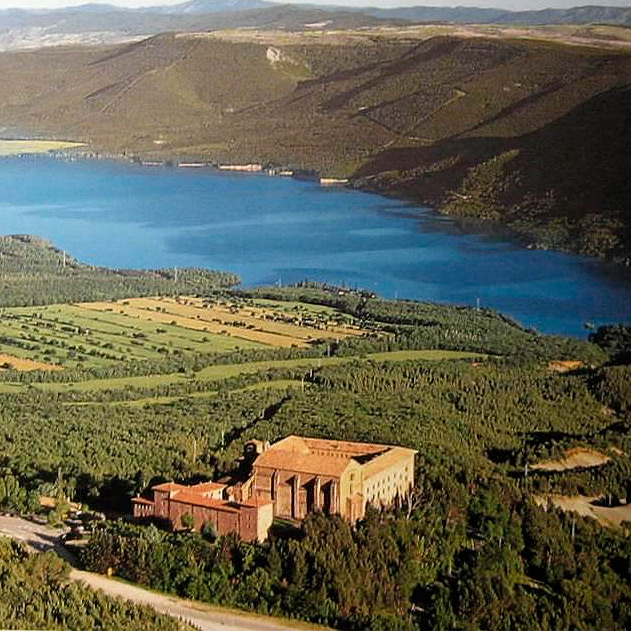 Monasterio de Leyre
Uno de los mejores monasterios de España situado en un bello entorno natural en el que un románico naciente aflora de manera singular de los siglos XII y XII. Y cerca se encuentra el embalse de Yesa c...
UPCOMING EVENTS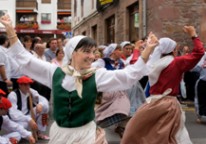 Baztandarren Biltzarra
En Elizondo, 22 de julio
Es la gran fiesta de hermandad que los habitantes del valle de Baztan celebran en la época estival. Habitantes de los 15 pueblos que integran el valle recorren en sus carrozas las calles de la localid...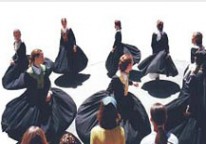 Romería a la Virgen Blanca
En Jaurrieta, 15 de agosto
Entre el 11 y el 15 de agosto, la localidad pirenaica de Jaurrieta, en el valle de Salazar, celebra sus fiestas patronales. El 15 es el día grande en honor a la Virgen Blanca. Los vecinos llevan a su ...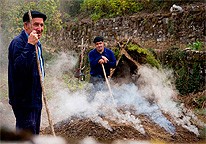 Orhipean en Ochagavía
En Ochagavía, 25 de agosto
La localidad se engalana para recrear la vida de sus gentes hace 100 años. Hilanderas, lavanderas, barberos, niños jugando y un largo etcétera de personajes ayudan al visitante a trasladarse a los alb...